From televisions to printed circuit boards, Ranpak solutions safeguard B2B and B2C electronics in all forms.
Whether optimizing void fill or packing consumer goods within self-protecting mailers, or cushioning critical and high-value B2B parts, you will find the versatility and performance you are looking for, as well as automation solutions that can take your productivity to the next level.
What you need
Electronics and electronic components are often fragile, high-value, precision made items that your customers rely on arriving free from damage. Packaging cannot compromise on protection. It should also help to unlock savings in time, warehouse space, material and shipping costs wherever possible. Right-sized packaging that gets the job done is the gold standard, and sustainability should also not be overlooked.
Sustainable, versatile, right-sized packaging
to protect electronics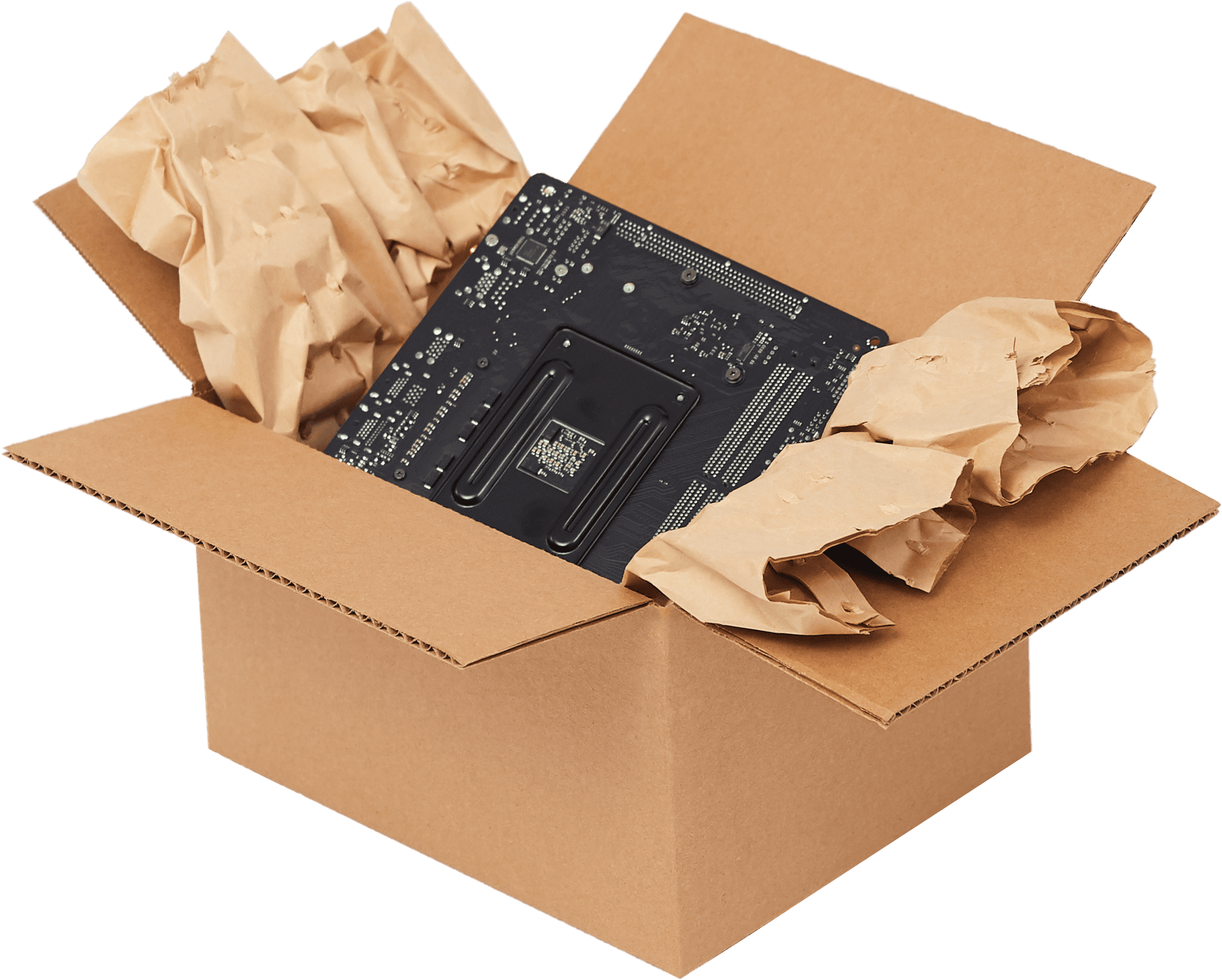 Maximum protection for fragile products
Ranpak's cushioning, wrapping and void-fill solutions offer outstanding levels of protection for all types of electronics. Our reliable packaging converts suit many different packaging line environments, with simple operation and high throughput.
Parcel size optimization and packaging automation
Ranpak Automation can also provide protection for fragile electronics while pushing operational efficiency even further, consolidating packaging into height-reduced containers or even a mailer profile featuring reinforced corners. Our packaging and automation engineers will test and upgrade your packaging. Right-size boxes, reduce voids, even convert a package into a mailer-sized parcel, helping save money on freight costs.
Cost-effective sustainable packaging
The strength and reliability of paper makes it an ideal choice to protect high-value, fragile electronics. Paper packaging helps to reduce costs, while simultaneously enhancing brand reputation for sustainability. Your customers will enjoy unboxing even more thanks to paper's easy curb-side recyclability.
Request a Free Consultation